12V 14.6V 25A LiFePo4 Battery Charger 4S 4x 3.2V LFP Charger
12V 14.6V 4S 25A  LiFePo4 Battery Charger CC/CV Mode with Wall Socket
1>   Auto stop when battery is fully charged.
2>   Universal: 110~240V   50~60Hz
3>   Built-in Cooling Fan
5>   Charging Current: 25A (constant current process)
7>   Weight: 2.5kg, 
 Dimension: 70*120*210mm
8>  Charger Shell Material: High Quality Aluminum Case
9>  Application: for 4S 12V  LiFePO4 Electronic-Bike / Electronic-Scooter Battery Packs. 
1>   Connected to Outlets, LED1 Turns to 
Red
 (Power), LED2 is 
Green
2>   Connecting Battery Pack, LED2 Turns 
Red
 (is Charging) 
3>   LED2 Turns 
Green
 by Fully Charged. 
Charge for LiFePO4 Battery
> 12V * (3V * 4S)  LiFePO4 battery
> 12.8V * (3.2V * 4S)  LiFePO4 battery
> 14.6V * (3.65V * 4S)  LiFePO4 battery
>  For 4S LiFePO4 Battery Packs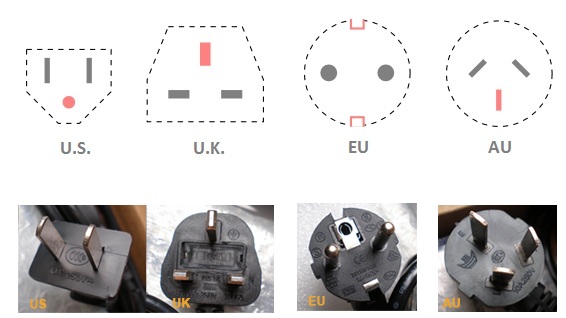 With Anderson Plug could connect charger with battery pack.
1x  14.6V  25A  LiFe Charger with Wall Socket Power Cord
High performance charger lead time about a week.
Wholesale Welcome!
Customized Charger Spec. is acceptable for small orders !
Shipping:
Items will be shipped out in 2~4 business days (excluding weekend or holidays).
We will ship with the delivery address according to your Paypal payment,please be sure your shipping address is correct
when you pay.
All the shipments will have a tracking number to trace with.
If you do not receive the package over 50 days, please contact us, we will check with the shipping status for you.
Items will be labeled as Gift or Toy Components with under invoicing to avoid import tax. In most of the case,
package will not have any import tax and or handling charges, if any custom tariff duties, buyers will be
responsible to pay the import tax.
BatterySupports.com takes precautions to protect your Personal information. When you submit sensitive information via the website, your information is protected both online and offline. The policy of allowing access to this Personal Information is only to our staffs with a need to process your order. We also use available technology and encryption, when legally required or when appropriate for your protection, to provide a more secure environment and to reduce the chance of unauthorized access. Personal Information is stored in a secure environment protected by a combination of physical and technical measures. We will not sell, share, or rent this information to any outside parties.